It's a bird, it's a plane, it's... Tom Cruise?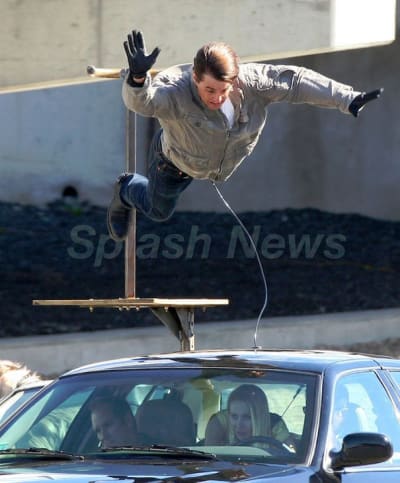 No, it's not a sequel to Top Gun, but James Mangold's action/comedy Wichita, which is currently shooting for a July 2, 2010 release.
Cruise plays a super spy in the 20th Century Fox film, who turns lonely Cameron Diaz's life upside-down after a blind date, taking her on a violent journey to protect a super-powerful battery that holds the key to an infinite energy source.
Sounds fun! Check out more photos over at Splash News.