Top Gun director Tony Scott is boldly going where no action director has gone before: a male strip club. Scott is on track to direct a film that chronicles the rise and fall of Steve Banerjee, the man responsible for creating Chippendales, who was consumed by excess and competition when the male strip clubs became a phenomenon in the 1980s.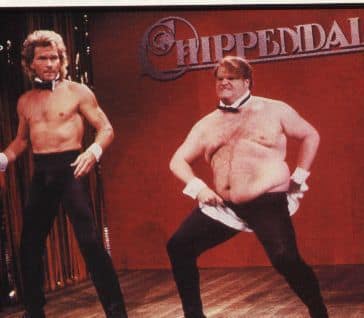 The film will focus on Banerjee, who went from pumping gas in Culver City to running a high-end nightclub that evolved into Chippendales. After hiring a New York choreographer to polish the all-male dance troupe, Banerjee became wildly rich, as well as unreasonably competitive and paranoid.
We're also being told Scott has a sequel in the works already called Thunder Down Under. Juuuuust kidding.
However, this Chippendales project does sound like it would make an interesting companion piece to Tony's brother Ridley Scott's forthcoming Gucci biopic.