Despite the prospect of having millions of dollars thrown at them, Alex Kurtzman and Roberto Orci have decided to walk away from Transformers 3.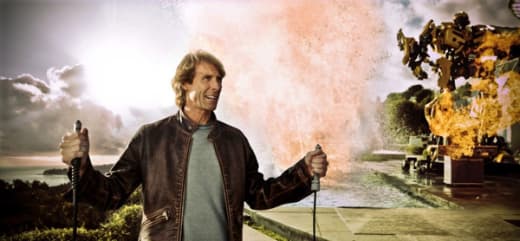 The screenwriting duo behind the first two Transformers films and J.J. Abrams' recent Star Trek reboot have confirmed that they will not be penning the planned third film, leaving Ehren Kruger, who also worked on Revenge of the Fallen, to go toe to toe with the boisterous Bay. 
Bay, who himself had recently told the press he desired a vacation from the world of Optimus Prime, has shown no signs of slowing down production of Transformers 3 since announcing the planned release date of July 1st, 2011 earlier this month. Bay has even invited Megan Fox to join along in the pyrotechnics again, as we reported earlier.
To be honest with you guys, I can't tell if this is a good thing or a bad thing. I've never really been a fan of anything Kurtzman and Orci have done, having loathed the writing in both Transformers films, and found the new Star Trek to be fun but flimsy at best. And as much as I'd like to champion any misfortune that befalls Mr. Bay (c'mon, it's fun!), I don't know if this is a boon or bane for him, let alone the film.
So far, Kruger's record with Revenge of the Fallen isn't looking so hot, but if the creative team has taken anything away from the negative critical reaction to their second outing, maybe they'll learn from their mistakes. Yeah, right. I just hope that Bay and Speilberg see more than dollar signs and finally give us a Transformers film that doesn't piss all over my childhood like Bumblebee on John Turturro.
Hey Michael, you mentioned back in June that you might be interested in making a film that doesn't have explosions in it. I know that film won't be Transformers 3, but I for one would really like to see you keep your word. Just because you hear "cha-ching!" when you make things go "ka-boom!" doesn't mean the rest of us aren't going "zzzzzzzzzzz".