Twilight Saga production company Summit Entertainment has announced that it will be re-releasing Twilight, the first film in the highly popular franchise, to select theaters November 19th to celebrate the release of the sequel, New Moon on the following day. 
The catch is, Bella and Edward's first encounter will only be in theaters for one day.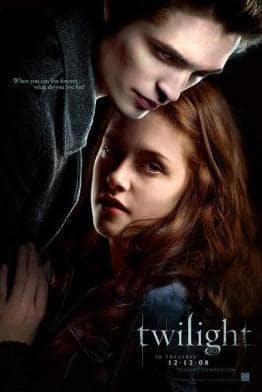 From the Summit Entertainment press release:
"Responding to the fans of THE TWILIGHT SAGA, Summit Entertainment announced today that it will re-release TWILIGHT, the first film in the franchise, at select theatres nationwide on November 19th, a day before the highly anticipated release of the movie's sequel, THE TWILIGHT SAGA: NEW MOON. Despite the first film already being on DVD, fans across the nation have been calling out to see the film once again on the big screen and the studio is honoring their request.

Summit is working with exhibitors to screen TWILIGHT one night only with screenings in the evening just before THE TWILIGHT SAGA: NEW MOON arrives in theatres. Select theatres will offer tickets at a reduced price."