Twisted Pictures is taking over the long-standing Texas Chainsaw Massacre franchise, Variety reports. The production company is currently in talks with Lionsgate to partner up on new Chainsaw films. Lionsgate has distributed every Saw film, including Saw VI, which hits theaters October 23rd.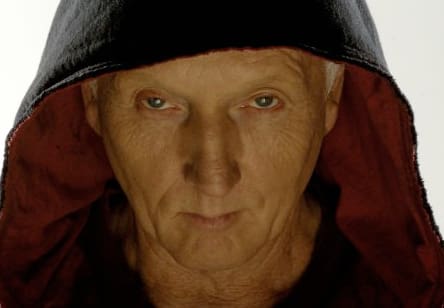 Twisted's plan for a new Chainsaw movie is apparently to contemporize the storyline and reboot the franchise again, this time in 3-D. Obvious questions of over-milking a B-horror franchise to cash in on a rediscovered fad are sure to abound... Stephen Susco of The Grudge fame will pen the script.
At least they're getting the Chainsaw away from Michael Bay. Texas Chainsaw Massacre had previously been rebooted at New Line with a remake and a prequel produced by Bay's Platinum Dunes.
Twisted Pictures is working out the deal for multiple films. Well, the regular Saw franchise can't keep going forever... or can it?
Maybe the plan will be to have a crossover! They did it with Freddy and Jason. They did it with Alien and Predator. Imagine that: Jigsaw Vs. Leatherface, in your face in 3-D! Well, we can dream, can't we?