It's confirmed: audiences love to see stuff blow up, no matter what the season.
Roland Emmerich's disaster film 2012 blew away the box office with an estimated $65 million, making it the seventh largest opening for November, and the biggest moneymaker this year since July.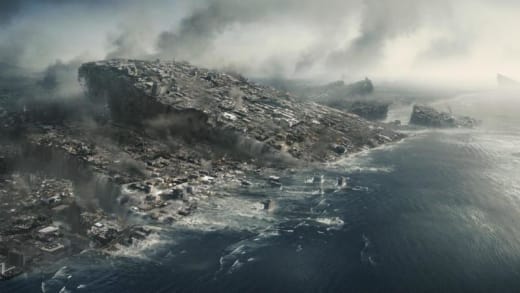 2012 toppled the Jim Carrey animated film A Christmas Carol to number two, which brought in $22.3 million, a drop of only 26% from the previous weekend. Coming in third with only $6.2 million, the George Clooney comedy The Men Who Stare at Goats.
The micro-budget juggernaut Paranormal Activity only raked in about $4.6 million this weekend, but that puts the film's total officially over the $100 million mark, an incredible feat for a film that cost only $15,000 to produce.
Here's a quick list of the top 5 this weekend:
2012 - $65 million
A Christmas Carol - $22.3 million
The Men Who Stare at Goats - $6.2 million
Precious - $6 million
Michael Jackson This is It - $5.1 million