Roland Emmerich is up to his old antics again. Last week, he amused us by claiming that he plans to be skiing on Doomsday in 2012, and now he's making ridiculous comments about the long-overdue Independence Day sequel that has been floundering for years.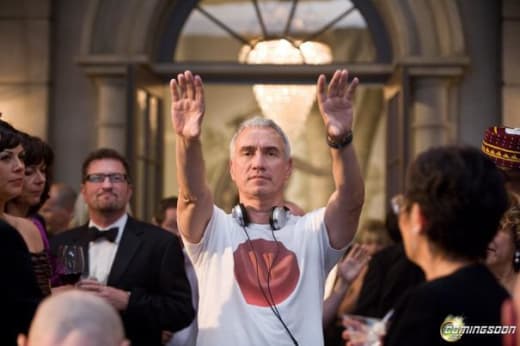 "What we want to do in the next – it's actually two movies – we want to do a bigger arc," Emmerich recently told MTV News. "'Independence Day' was always like the king who leads his troops into battle against an evil force, and that stays like that."
"The idea is just to continue the story and actually I don't know how many years ago this was—twelve, thirteen, fourteen years ago—and just continue where it ended," he added.
The best part was delivered in Emmerich's usual playful, flamboyant manner. The title for these new engines of destruction? "'ID4-ever,' Part I and II maybe?"
No, that's not a typo. The notoriously boisterous German disaster man actually came up with a title more befitting a Wayan's brothers parody than a blow-em-up alien invasion film.
The real question is was he joking? Well, as it's Roland Emmerich, you can never tell...
At least Emmerich deserves to be playful; 2012 nabbed the top spot this weekend, earning a hefty $65 million dollars.