They say a picture is worth a thousand words, which is probably why the poster for Salt, a new thriller featuring Angelina Jolie, is so simple. All that is needed to drum up interest is the stark image of Angelina in character as Evelyn Salt, a CIA agent accused of being a spy for Russia.
Click on the image to see a larger version!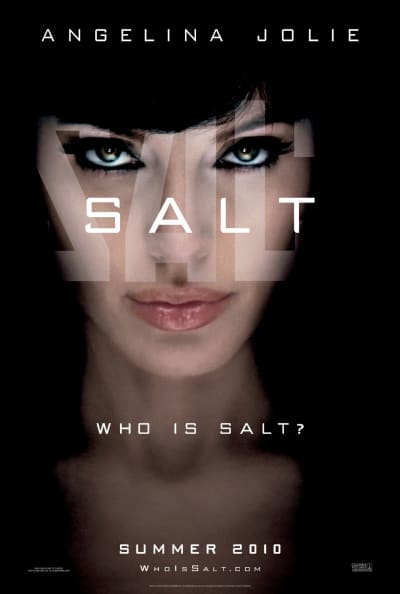 The thriller, directed by Philip Noyce, sends Jolie on the run from authorities to try to clear her name, but the deeper they dig, the more they find themselves repeating the tagline on the poster: "Who is Salt?"
Salt is slated for a July 23, 2010 release.