Courteney Cox has been confirmed to appear in the new Scream for a while now, along with series veterans David Arquette and Neve Campbell, but not much else is known. It was recently revealed that Wes Craven will be at the helm to direct, but what everyone wants to know are plot details.
Cox recently spoke to the Associated Press and revealed some tidbits about Scream 4.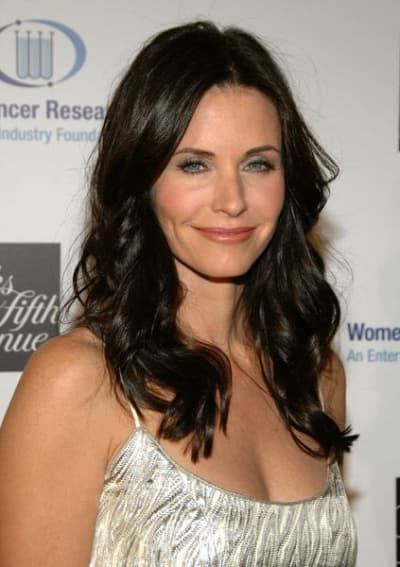 "There are really only a few of us that survived," Cox said, but denying rumors that her character, reporter Gale Weathers, and Arquette's Dewey Riley will be offed at the beginning of the fourth installment. 
"They're probably back living in Woodsboro," Cox added, "I think that he's probably still deputy, and I've had a lot of kids. I don't know. I'm probably miserable, and then I'm sure a lot of murdering will happen."
Screenwriter Kevin Williamson adds, "there are a lot of twists and turns, so I can't promise anything. There are a lot of moving pieces, so we'll see -- but if you're a 'Scream' fan, I think you're really going to like it."