Pacific Coast News has released new photos of Christina Aguilera on the set of her new film, Burlesque! Aguilera plays an ambitious small-town girl with a big voice who finds success in a neo-burlesque club reminiscent of the nightclub in Bob Fosse's "Cabaret."
Click on the photo below for a larger version, and check out some of the other shots in our Burlesque photos section.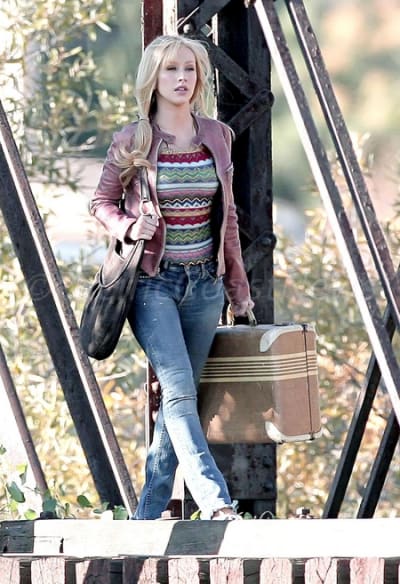 The Los Angeles-based production also stars Cher, Kristen Bell, Stanley Tucci, Cam Gigandet, Julianne Hough, Alan Cumming and Eric Dane.
Burlesque opens November 24, 2010.