Comingsoon.net has published a photo from the set of Joe Carnahan's A-Team movie featuring a spy shot of the new A-Team van!
Anyone familiar with the popular 80's tv show knows that the van was just as much a character as the four heroes, with its sleek black paint job with the signature fiery red stripe.
A while back, we caught a glimpse of the van in the background of our first peek at the new A-Team cast, and it would seem that Carnahan is going one step further in keeping the new A-Team looking really close to the old one, as this new incarnation of the van is identical to the one used on the show.
Click on the link to see a larger version and see other images from the film in our A-Team photos section.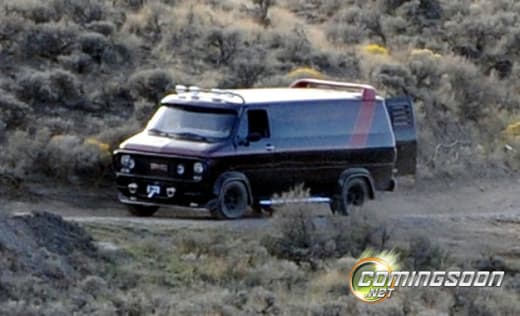 The A-Team is set to hit theaters on June 11, 2010.