Hot on the heels of New Moon's box office success this weekend, Summit Entertainment has released the first official poster for Eclipse, the third installment of the Twilight franchise.
Click on the poster to see a larger version: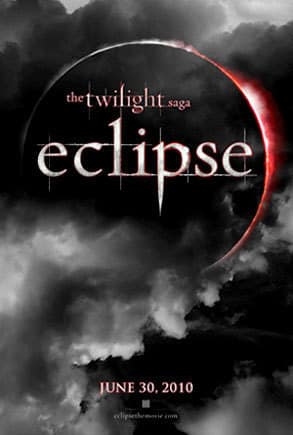 You can find more images from upcoming film in our Eclipse photo gallery!
The third Twilight film, directed by David Slade, will hit theaters on June 30, 2010.