Fox France has just released the final French theatrical poster for James Cameron's Avatar. The French are lucky, as 3-D sci-fi adventure opens two days earlier than it does here in the United States.
Click the thumbnail for a larger version!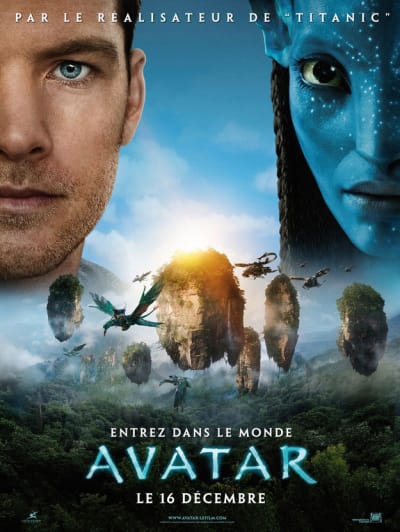 As you can see, this poster is a little more captivating than the current US Avatar poster, but the cheesy font remains. Be sure to check out the other posters and images from the film in our Avatar photo gallery!
Avatar opens here on December 18.