The first one was cinematic history, the second one was so-so, and the third one was, well, did you bother to see Jurassic Park 3?
Not me. But that's neither here nor there. Joe Johnston, the director of Jurassic Park 3, has recently opened up about the possibility for a fourth trip to dinosaur island.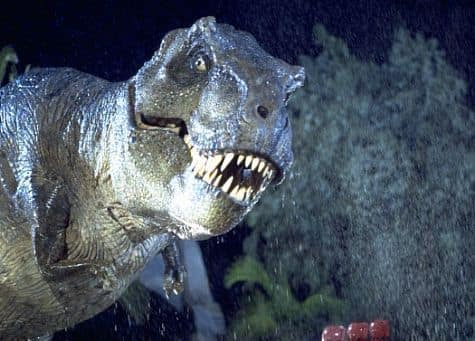 "There is a great story for the fourth one that I would be interested in getting involved with and it's nothing like the first three," Johnston told Ain't It Cool News, "It sort of takes the franchise off in a completely different direction, which is the only way I would want to get involved."
Johnston added that the film probably wouldn't be on an island this time:
"Why would anybody go back to that island?" Johnston said. "It was hard enough to figure out the second and third reason for them to go, but it would take it off in a whole other trilogy basically, but when it gets to that level it's sort of about studios and Steven [Spielberg's] thing and who knows. I think we are at that point where we are due for another one if we are going to do it."
Universal has yet to set a date for Jurassic Park 4.