While we knew Michael Bay forgave Megan Fox for calling him Hitler a while back, we didn't know how honest he was about keeping her on board for Transformers 3. Rumors quickly circulated the net after the Bay-Fox feud became public that the director had plans to axe Megan Fox's character Mikaela in the next robo-sequel.
In a quick interview with USA Today, Bay cleared the air.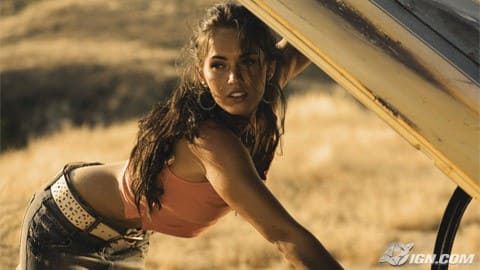 "I love her," the action director said. "It's just, she's young. Everyone's got to give her a break, she only…23? It's just hard. I've traveled around the world with her and she's just like this world symbol now, you know?"
"She's got a great part in Transformers 3," he went on. When asked about the rumored plans to kill off her character as a form of revenge, Bay responded, "No, no, no. She gets enough of that already."
In all fairness, we've never really known Michael Bay to be a man of his word (remember his Blu-ray/HD-DVD format war flip-flopping?) so it's anyone's guess if he's telling the truth or setting us all up for a shock in the next film, much like what Christopher Nolan could be doing with Harvey Two-Face's death in The Dark Knight.
We'll have to wait a while to find out: Transformers 3 is set to blast onto theater screens July 1, 2011.