Scream queen Neve Campbell recently told Black Book that she's "pretty sure at this stage that Wes [Craven] is back on board to direct and Kevin [Willamson] is definitely writing" Scream 4, and that "it is going to be great."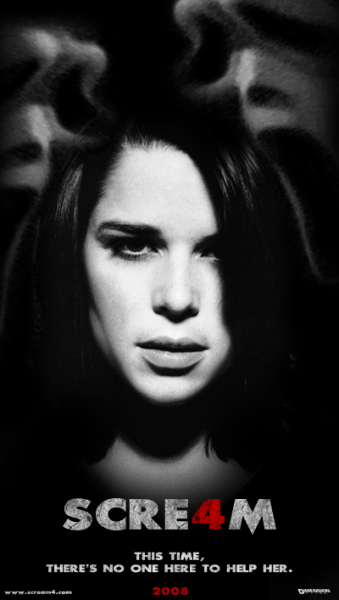 This seems odd, since it was reported earlier that Wes Craven is set to direct the Scream sequel. Perhaps that information wasn't as solid as we thought.
Campbell also took a second to talk about her cohorts in the cast:
"I haven't spoken to [David Arquette and Courteney Cox] in a while. I'm sure it took a while to convince them to take part [in the picture], especially because they're now a very happy family, and of course, it was a long journey for them. I think it's going to be a lot of fun, and a lot like going back to summer camp."