You've probably seen the Alice in Wonderland trailer by now, so you don't need me to explain how wonderfully bizarre the film looks, but Disney has released a new poster for the film! Click on the image to view a larger version.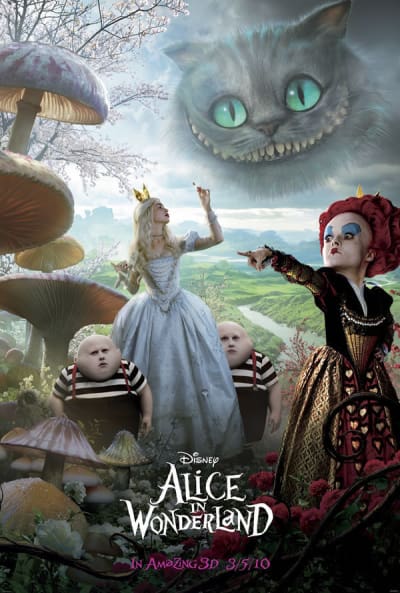 The poster is the first in a series of three that the studio is releasing virally. Fans need to give it 7,500 likes on the Mad Hatter's Facebook page for the next poster in the series to be revealed. Perhaps the next one will feature Johnny Depp as the Mad Hatter or Mia Wasikowska as Alice.
Follow Alice down the rabbit hole on March 5, 2010.