The January 2010 cover of Empire Magazine features a new image from Iron Man 2!
Click the pic to view a larger version: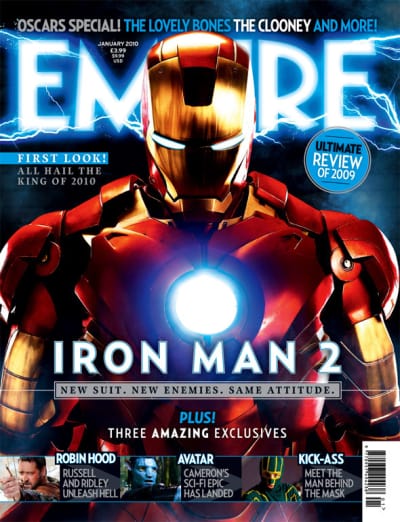 The magazine hits store shelves Thursday. On the inside, we're told you'll find some behind-the-scenes images from the upcoming comic book sequel, which might just show off Iron Man's new suit!
Iron Man 2 hits movie screens on May 7, 2010.