New Moon was king of the hill again in its second weekend, even though it dropped 70% to take in $42.5 million over Thanksgiving weekend.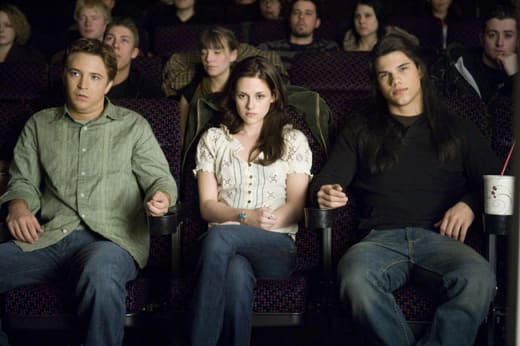 After New Moon set records in its first few days of release, the substantial drop was enough to top the box office for an overall increase in business since last year.
Coming in second, the Sandra Bullock-starring real life inspired The Blind Side did astoundingly well, raking in $40.1 million over the three-day period, a 17% increase from last weekend. Produced for less than $30 million, the sports-based drama has grossed an astounding $100.3 million in just ten days.
2012 remained in third place this week, pulling in about $18 million and a total gross of roughly $139 million after three weeks in theaters.
The dismally reviewed Robin Williams and John Travolta comedy Old Dogs took in $16.8 million over the three-day weekend and $24.1 million since opening on Wednesday. Made on a budget of about $35 million, that's not a bad opening, but it is rather disappointing when compared to similar PG-rated Disney comedies that have opened Thanksgiving weekend in the past.
Here's a quick look at the top five this past week:
New Moon                $42,500,000
The Blind Side            $40,125,000
2012                            $18,000,000
Old Dogs                    $16,846,000
A Christmas Carol     $16,003,000