If the frenzy at the New Moon premiere was any indication, we should have had money riding on this.
New Moon has surpassed the box office records of both Harry Potter and the Half-Blood Prince and The Dark Knight for opening night shows, raking in an intimidating $26.27 million from 3,514 theaters last night!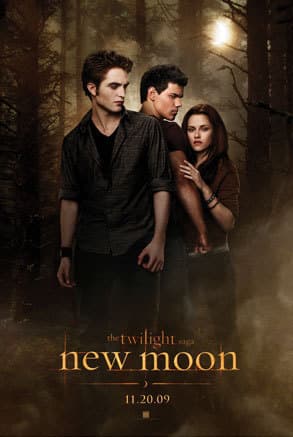 Stay tuned to see if New Moon can take The Dark Knight's title for $67.1 million single-day record!
Directed by Chris Weitz, the sequel stars Kristen Stewart, Robert Pattinson, Taylor Lautner, Ashley Greene, Rachelle Lefevre, Billy Burke, Peter Facinelli, Nikki Reed, Kellan Lutz, Jackson Rathbone, Michael Sheen and Dakota Fanning.