New Moon proved to be the box-office vampire everyone thought it was going to be... and more.
The Twilight sequel raked in a whopping $140.7 million in its first three days of release, to become the third-biggest opening weekend domestically of all time.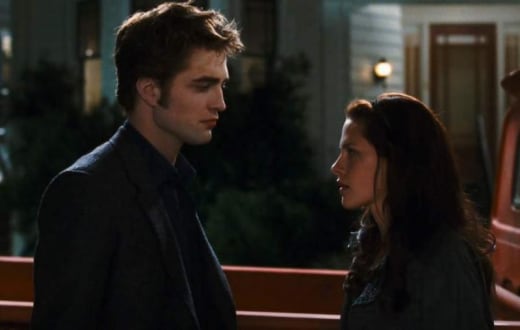 After setting a record for the highest gross for Thursday midnight screenings, New Moon opened Friday with a whopping $72.7 million, setting another record for largest single day opening. Coupled with $118.1 million in international receipts, the Twilight sequel earned a whopping $258.8 million worldwide.
Coming in second, surprisingly, was the Sandra Bullock real-life drama The Blind Side, with $34.5 million, which booted Roland Emmerich's empty explosion extravaganza 2012 to number three with only $26.5 million. That's a rather hard fall for 2102, after its solid $65 million opening, bringing its one week gross up to $108.2 million, still well below its estimated $200 million price tag.
Here's a quick breakdown of the top 5 this weekend:
New Moon             $140,700,000
The Blind Side          $34,510,000
2012                          $26,500,000
Planet 51                  $12,600,000
A Christmas Carol   $12,230,000