By now you must have heard that Oren Peli has already shot his next project, a follow-up to the micro-budget smash hit Paranormal Activity, but it wasn't clear who would be distributing the $5 million dollar "found footage" styled Area 51. Until now.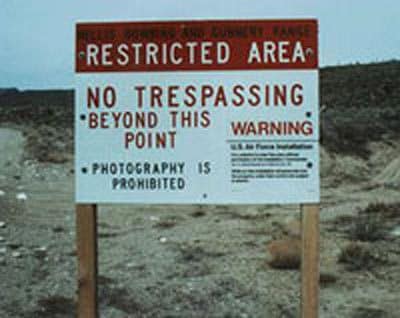 Paramount Pictures, who distributed Paranormal Activity with resounding success, seems to be building a relationship with Peli. They've officially signed on to distribute Area 51, having made a high seven-figure bid to co-finance the film with Incentive Filmed Entertainment and the Aramid Entertainment Fund as well as any potential sequels at the recent American Film Market.
Area 51 has already been shot on a reported budget of $5 million in the same first-person camera style as Paranormal Activity, and like its predecessor, stars unknown actors. Peli will also be making a sequel to Paranormal Activity for Paramount. Seeing as how the $15,000 supernatural thriller has made well over $100 million at the box office, that seems like a no-brainer.