Sylvester Stallone is hard at work on The Expendables, but has taken the time to address the plot of the next Rambo installment.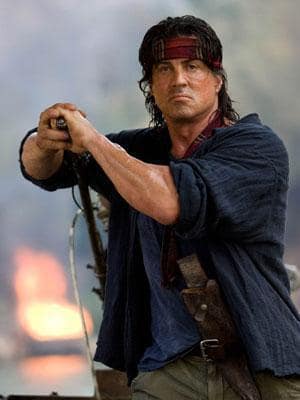 Stallone has told his #1 fansite StalloneZone.com that he's changing the plot of Rambo 5 back to the originally proposed "Rambo Goes to Mexico" storyline:
"I'm letting you know that Rambo has changed course and the story about hunting the man/beast will be done using another character in the lead. RAMBO himself will be heading over the border to a violent city where many young women have vanished .
There will be blood."
As was reported earlier, the next film will follow Rambo as he fights his way through human traffickers and drug lords to rescue a young girl abducted near the U.S.-Mexico border.