Only a week until New Moon hits theaters and the cast is hot on the PR path.
Robert Pattinson recently sat down for a lengthy interview with Comingsoon.net, where he was asked who would win in a fight himself and Taylor Lautner, and if the outcome would be the same for their respective characters.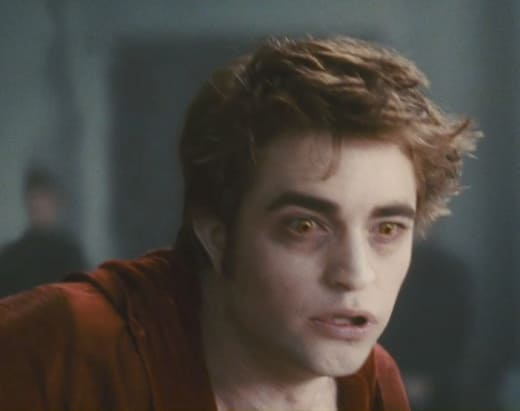 "I don't know. I did hear the other day that Taylor had agreed to an interview where the interviewer was going to fight him. I don't think that I'd ever agree to that and also looking at Taylor's martial arts videos from when he was like nine I really wouldn't want to do anything. Maybe if I had some kind of weapon. Edward and Jacob? I don't know. I think it's actually a fact that Edward would win. I think. If I've read the books correctly. So I guess I can hold onto that for my ego."
The rest of the interview contains a lot of insight into Pattinson's perception of the film, the characters, and himself now that he's become a hot commodity in Hollywood. It's worth a read, so head on over to Comingsoon.net if you're interested.
New Moon opens in theaters everywhere on November 20.