Back in 1988, Robert Zemeckis opened our eyes to a world where cartoons and humans interacted seamlessly.  21 years later, it looks like he's finally ready to take us back to Toon Town.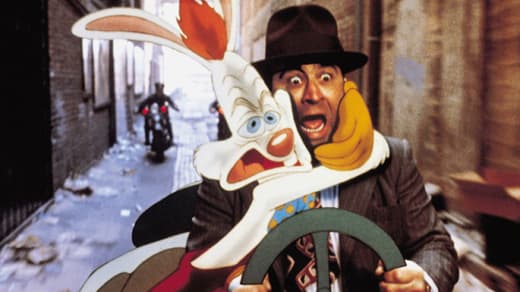 While on the PR trail for his newest animated adventure, A Christmas Carol, Zemeckis has confirmed to MTV that he's working on a Roger Rabbit sequel.
The writers of the original, Jeffrey Price and Peter Seaman, are hammering out a script for the film under Zemeckis' supervision. Several attempts had previously been made to bring Roger Rabbit to the big screen since 1988, but this is the first time Zemeckis has been officially involved.
Asked if he'd use the high-tech motion capture technology he's used to bring Beowulf, The Polar Express, and now A Christmas Carol to theaters, Zemeckis had this to say:
"I wouldn't use it for the cartoon characters, because I think they should stay two-dimensional. I wouldn't dimensonalize Roger…But all the other characters that [the cartoons] would sort of have fun with would be magnificent in performance capture technology."
So, does that mean we'll get 3-D animated people mixed with 2-D cartoons? It's hard to say what exactly Zemeckis has up his sleeve, and seeing as how he's set to direct a mo-cap remake of the Beatles' Yellow Submarine first, it'll be a little while before we find out.