If you ever wondered how nuts a guy like Roland Emmerich would have to be to make some of cinema's most preposterous disaster films, look no further than this recent interview he did with comingsoon.net.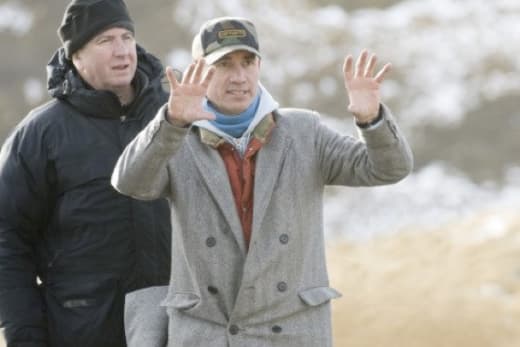 "It is peculiar how 2012 is this date that there are a lot of ideas about it, and we chose the destructive one," the flamboyant director said. " I think destruction works better in the movie. The preparations, well, I will go ski. It is December 21st, which is skiing season. I will chose the highest mountain there is. If the world ends, you know, what can I do? If not, I will ski down."
And if that doesn't convince you he's crazy, check out his nonchalant attitude about wiping the White House off the map... again.
"Harold said, "If you don't destroy the White House, you will be asked about that." I said, "I cannot destroy the White House again." He said, "Well, just do it in a different way." At that time, I was reading a lot about the Kennedies. As a kid, maybe about twelve and a half, I visited these old war ships in the Chesapeake Bay and they had just inaugurated JFK there. I was really excited as a kid. It was about a wave, and then you know JFK comes back to the White House. I thought it was kind of clever. I told Harold, "Let's go for it!""
After claiming he was done with the disaster genre (yeah, right), Emmerich was asked what he might destroy next. His answer is beyond explanation.
"Actually, I destroyed the image of Shakespeare."
I rest my case.
2012 will destroy a theater near you this Friday.