The 2009 American Film Market is just now getting under way, and already The Weinstein Company is out in full force. Chief among TWC's agenda is Scream 4, which they promoted with some brand-new poster art!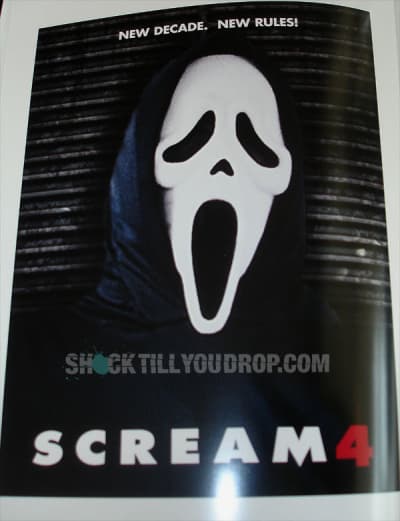 The company also issued this bit of info with the poster:
The horror series that reignited the genre and gross more than $500 million worldwide is back! From Kevin Williamson, creator of the original Scream trilogy, the new film sees the return of cast members Neve Campbell, Courteney Cox and David Arquette, along with a group of new stars, who can all hopefully stay alive long enough to figure out the new rules to this one-of-a-kind horror franchise!
Although no director was listed with the Scream 4 materials, it has been reported that Wes Craven is set to direct.