No, it's not another Spider-Man 4 poster, it's for the upcoming graphic novel adaptation Kick-Ass!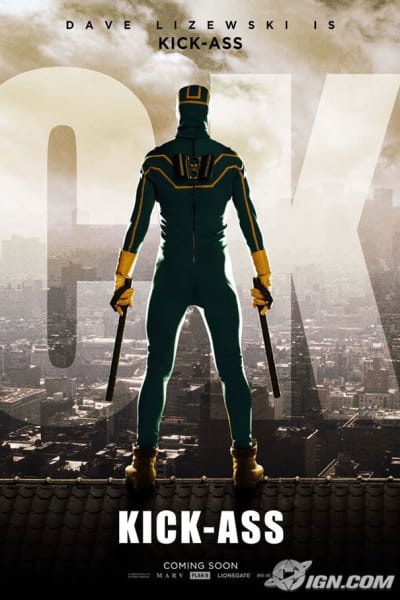 Kick-Ass, directed by Matthew Vaughn (Layer Cake), follows an unnoticed high school student and comic book fan named Dave Lizewski who one day decides to become a super-hero, even though he has no powers, training or meaningful reason to do so.
As if that wasn't enough, Nicholas Cage and McLovin are also in it!
Kick-Ass starts kicking ass on April 16, 2010.