Last week, Disney released an Alice in Wonderland poster featuring Helena Bonham Carter as the Red Queen. Now, they've rounded out the set with two additional posters, as well as a third that combines all three character posters into a banner-wide triptych.
Click on the images for higher resolution versions!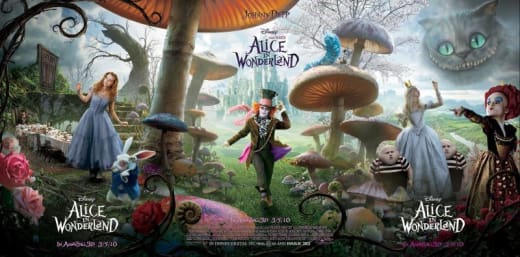 See all the posters in our Alice in Wonderland photo gallery!
Tim Burton's latest fairy tale opens on March 5, 2010.