ComingSoon.net has just debuted the new poster for Tim Allen's first turn in the director's chair. Crazy on the Outside, is a comedy starring Allen, Sigourney Weaver, Ray Liotta, Jean Tripplehorn, Kelsey Grammer, Julie Bowen and J.K. Simmons.
Click on the poster for a larger view!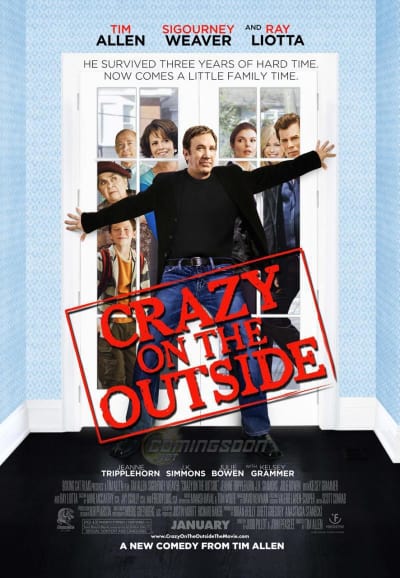 "Families are crazy, and Tommy's (Allen) is no exception. Fresh out of prison and looking to make a new start, Tommy must juggle his overprotective sister, her cynical husband, their oblivious grandmother, his former partner-in-crime, and his unpredictable ex-girlfriend -- while he finds himself falling for his probation officer, who is also a single mother!"
Crazy on the Outside opens January 8, 2010.