It's been a great summer for Zach Galifianakis. He had a Hangover in Vegas, got a Due Date with Robert Downey, Jr., and was Bored to Death by Ted Danson.
Now, it looks like he may be playing... a giant egg?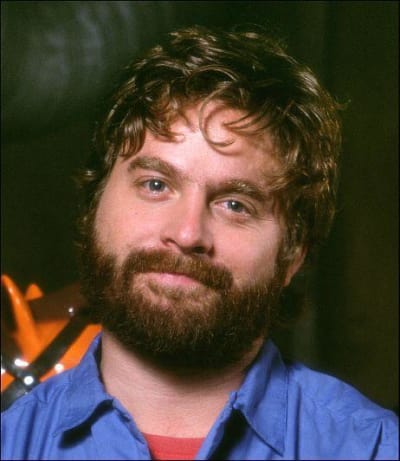 Yep, Galifianakis is currently in negotiations to play Humpty Dumpty in the Shrek spinoff Puss in Boots. I mean, really, where else could you go from playing baby-toting, slow-witted Alan Garner?
Tom Wheeler is writing the screenplay for the prequel, which will feature the voices of Antonio Banderas and Salma Hayek in a story about the events leading up to the feline assassin's first meeting with Shrek & Co. in the second film.
Puss is set for a November 4, 2011 release.