We know you love Zombieland, and we did too (just read our Zombieland review). Apparently, Sony loved it so much, they're looking to do a sequel... in 3-D!
Director Reuben Fleischer recently spoke to Moviehole.net about the matter, confirming that Sony is interested and that he and the cast are ready to nut up for a second outing.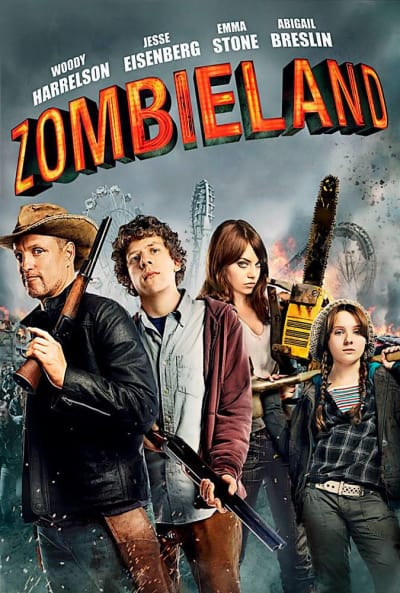 What's more, Fleischer added that the sequel could very well be steroescopic, saying, "the genre really lends itself to [3-D]."
When and where could we see this 3-D extravaganza taking place? Woody Harrelson seems to prefer Paris or Broadway, but Fleischer hasn't decided yet. It could also take a little while for the film to get off the ground, as the director says it will be ready to go when "we crack it," suggesting a story hasn't even been decided yet.
Nut up, shut up and stay tuned for more details as they come!