Entourage's executive producer Mark Wahlberg was asked about the future of the show (which is loosely based on his life) at the premiere of The Lovely Bones. Wahlberg said said something very interesting after admitting that he thinks the show has two seasons left in it.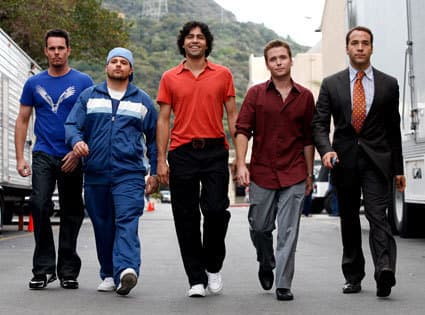 "We'll see; there could be more," he said. "But then, a movie."
HBO confirmed that it could happen. "It is not out of the realm of possibility... Right now, the creators are concentrating on the new season."
The precedent for HBO series to jump to the big screen was set with the recent hit Sex and the City: The Movie, which was so popular, it demanded another big-screen sequel, the upcoming Sex and the City 2.