Despite large snowstorms shutting down major cities in the northeast, James Cameron's Avatar brought home the bacon in a big way with a $77 million domestic total and a $165.5 million in foreign receipts, bringing its grand total for the opening weekend to a staggering $242.5 million. Domestically, 178 IMAX theaters pulled in a record-breaking $9.5 million.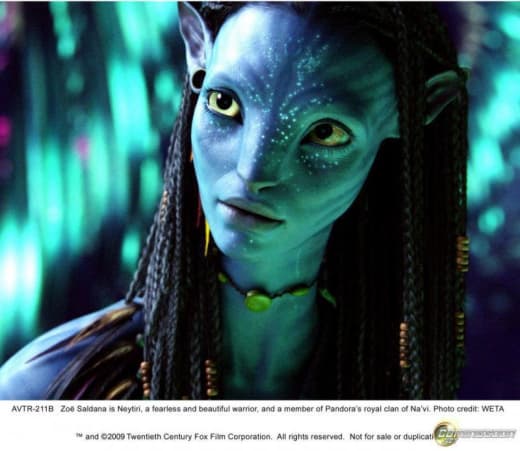 These figures were above and beyond what distributor 20th Century Fox was expecting, and the film only dropped of a mere 3% from Saturday to Sunday, which means the sci-fi adventure is benefitting from positive word of mouth.
Coming in second, Disney's Princess and the Frog held its ground with $12 million, raising its total to $44.7 million. The Blind Side came in at #3 with an additional $10 million for a combined take of $164.7 million.
Fourth place was the Hugh Grant / Sarah Jessica Parker romantic comedy Did You Hear About the Morgans? with $6.6 million, and New Moon held onto a spot in the top five with $4.4 million, for a total tally of $274.6 million. It's pretty clear where all those tween dollars went this weekend...
Here's a closer look at the top 5:
Avatar - $77,025,481
The Princess and the Frog - $12,185,949
The Blind Side - $10,021,280
Did You Hear About the Morgans? - $6,616,571
New Moon - $4,407,598