Warner Bros. Pictures has released the teaser poster for Christopher Nolan's newest film, Inception. Inception is the first project Nolan has focused on since wrapping production on the mega-blockbuster The Dark Knight.
The teaser poster was revealed on the film's YourMindIsTheSceneOfTheCrime website, where you are tasked to play a game. If you win the game, you get to see the poster. Or, for those of you who don't care to jump through Nolan's hoops, you can just scroll down and see it here.
Click on the poster to view a larger image!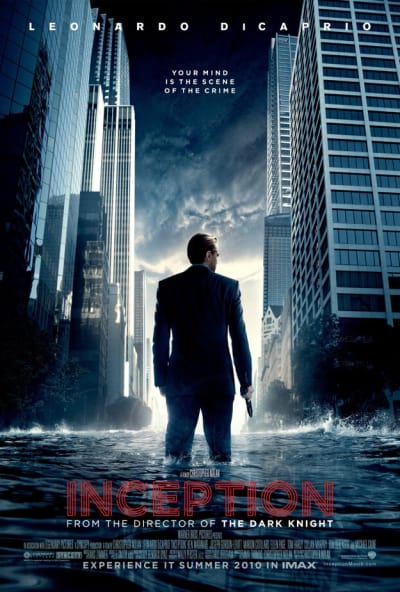 Inception opens on July 16, 2010.