Summit Entertainment announced today that the third Twilight movie, Eclipse, will be released in IMAX theaters day-and-date with the conventional theatrical exhibition. Eclipse, which is not shot with IMAX cameras, will undergo IMAX's proprietary DMR remastering for presentation on the extra-large screens, much like we saw with The Dark Knight, Watchmen and several other event films this and last summer.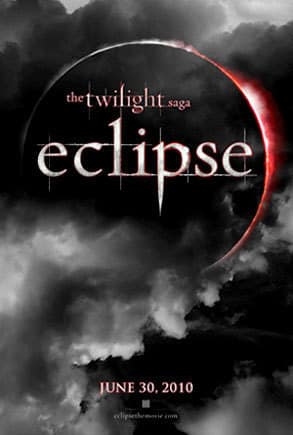 "'Twilight' moviegoers will have a whole new way to experience this next installment of the series, with the enhanced image and sound quality of 'The IMAX Experience' putting them IN the movie," said Richie Fay, Summit's President of Domestic Theatrical Distribution. "The IMAX release puts us on the event film calendar for 2010, and we're very excited to work with IMAX to bring a new kind of film to the IMAX theatre network."
"We're very excited to work with our new partners at Summit Entertainment to transport the very loyal and enthusiastic 'Twilight' fans into the world of the Volturi via The IMAX Experience," added Greg Foster, Chairman and President of IMAX Filmed Entertainment. "With our growing theatre network, we're poised to take advantage of the rapidly growing fan-base devoted to this dynamic, cutting edge series."
Eclipse, directed by David Slade (Hard Candy, 30 Days of Night) follows Bella once again on her perilous journey through high school, torn between her love for vampire Edward Cullen and friendship with werewolf Jacob Black. This time, she's graduating, and must choose one side or the other... but which side will it be? Find out when Eclipse hits theaters on June 30, 2010.