Matt Dillon's latest film, director Nimrod Antal's Armored, hits theater screens this weekend, but he isn't happy.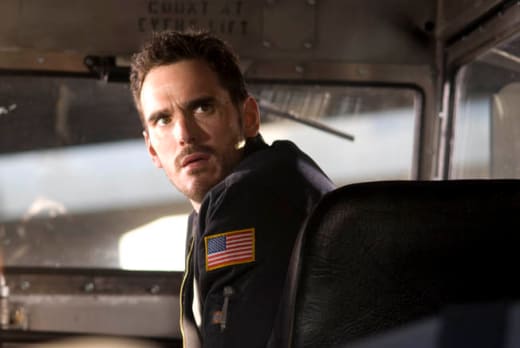 Apparently, Dillon agreed to be set on fire for a dangerous stunt because he didn't want to be the first actor to show fear in the face of danger. His bravado was repaid by getting left on the cutting room floor.
"We did one take and I notice my leg's getting a little bit warm and so they put me out with the fire extinguisher and they say, 'Oh, by the way, if you get even a little bit warm, you have to let us know... There's a thing called the creep and if you get warm, you're gonna get hot and we're gonna have to put you out," the actor said. 
"I was like, 'It would have been nice if you told me before I did the first take,"he ranted. "They ended up cutting that out. Can you believe it? They set me on fire twice and they didn't even use it in the movie."
As much as we agree that it's a shame the stunt didn't make the final cut, we have to admit that the older Dillon brother is starting to sound like his younger sibling's Johnny Drama character from Entourage.
You can see Armored, albeit missing Dillon's thrilling flame stunt, in theaters starting this Friday.