While the future of the Terminator franchise is uncertain, Terminator Salvation director McG is confident he'll return to the director's chair for the proposed Terminator 5 and 6.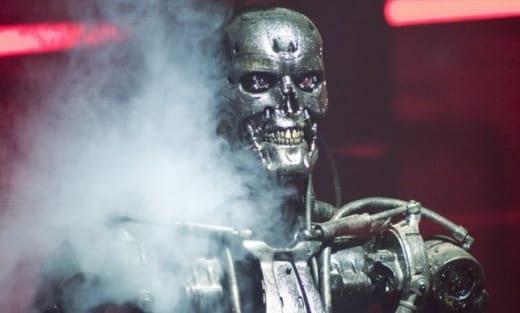 McG announced during the live commentary that took place as part of the DVD and Blu-ray release of Terminator Salvation that no matter which studio inherits the series, he is still set to direct the two sequels. Whether this is a contractual condition of the deal he struck with the Halcyon Company or just smoke he's blowing up our collective ass is not known.
The Halcyon Company, which produced the ill-received Salvation, declared bankruptcy and announced last month that it was selling off the Terminator rights. That means that the directing gig, like the franchise, could be up for grabs to the highest bidder. Even if McG has a contract with Halcyon, he could be bought out. His one main bargaining chip is that Salvation did pull in about $370 million at the box office, despite negative reviews.
The Terminator franchise will be up for grabs in February 2010, so we'll have to wait until then to know more.