When former marine Jake Sully arrives on Pandora to fill his dead brother's shoes, he doesn't know what to expect. Little does he know that what will happen to him on this little moon planet will change his life forever... radically.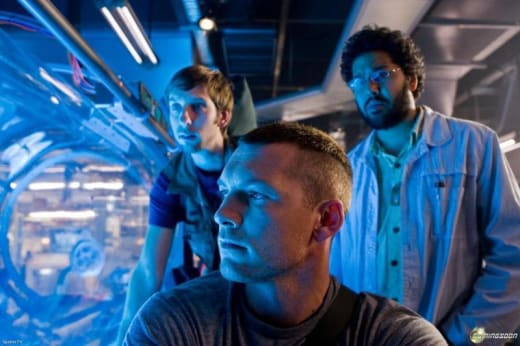 With James Cameron's Avatar delivering a huge success at the box office this past weekend, we thought you'd enjoy reliving your 3-D experience through quotes! They're all here- the best lines from Jake Sully, Grace Augustine, Colonel Quaritch, Trudy Cachon, and even Neytiri*!
*Dubbed from the original Na'vi into English for your enjoyment.
Check a few of them out below, and don't forget to take a look at all of our Avatar quotes!
Col. Quaritch: You are not in Kansas anymore. You are on Pandora, ladies and gentleman. | permalink
Selfridge: This is why we're here, because this little gray rock sells for twenty million a kilo. | permalink
Neytiri: You should not be here. | permalink
[to Jake, before he becomes an Avatar]
Dr. Grace Augustine: Just relax and let your mind go blank. That shouldn't be too hard for you. | permalink
[to the group of soldiers on the ship to Pandora]
Trudy Chacon: You should see your faces! | permalink
Jake Sully: They've sent us a message... that they can take whatever they want. Well we will send them a message. That this... this is our land! | permalink