Latino Review posted a quick snippet from a chat with Mr. T the other day, confirming that the original B.A. Baracus won't be making a cameo appearance in Joe Carnahan's A-Team remake.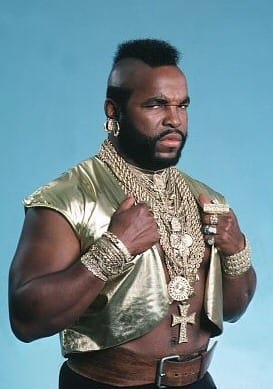 "He said it wasn't about money, because he turned down the chance to appear in the film before that was even discussed. He said it just wouldn't be right for him to be in it. If his B.A. isn't the main guy, then why do it? What's wrong with the film that they need him to make a cameo? Plus they would market the film with him being in it, and he didn't want his friends and family to think he would have some big role when he wouldn't. He told me he has nothing against the cast or even the fact that they're doing a remake. But a cameo is just something he wasn't interested in."
For a look at Mr. T's replacement, check out our A-Team photos gallery!