Natalie Portman is studying up on the classics for her follow-up project to Thor. Portman will star in and produce Pride and Prejudice and Zombies, based on the best-selling book by Seth Grahame-Smith and (posthumously) Jane Austen.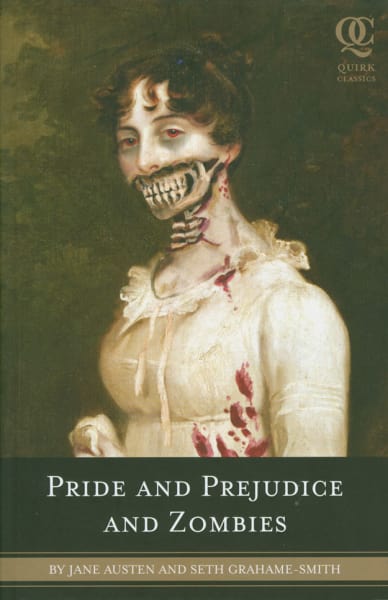 The book is a literary mash-up, a parody of Austen's original novel about a young woman dealing with the idiosyncrasies of aristocratic society of early 19th century England, which has been modified by Grahame-Smith to include hordes of flesh-hungry undead. Portman will play feisty heroine Elizabeth Bennet, who is distracted from her quest to eradicate the zombie menace by the arrival of the arrogant Mr. Darcy.
Variety says that Lionsgate will finance and distribute. No word on whether Sense and Sensibility and Seamonsters would come next.