We may not be getting a fourth Jason Bourne adventure quite so soon, and probably not with series signature director Paul Greengrass at the helm. Greengrass, who directed both The Bourne Supremacy and The Bourne Ultimatum, and has been credited with giving the films their signature grainy, jittery hand-held veneer, has stepped away from the project, citing "creative differences" with Universal Pictures.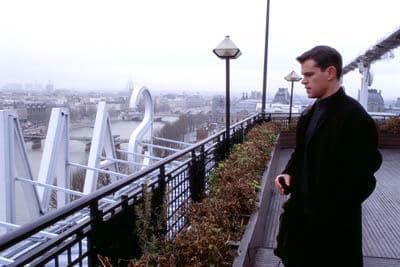 Apparently, the split has occurred for several reasons, so says The Playlist.
First, Greengrass was not happy when Universal decided to hire a screenwriter Josh Zetumer to pen a "parallel script" to the one written by George Nolfi, without consulting him first. 
But more significantly, Universal has not been happy with Greengrass as of late, due to a series of cost overruns on both the Bourne sequels, but more recently and more extravagantly on his latest film, the Matt Damon Iraq War film Green Zone.
Playlist reports that Greengrass has reshot Green Zone several times and has been "tinkering away in the editing room for months, spending Universal's money and testing their patience." The site also adds that Damon is "loyal to Paul", meaning he probably won't do a fourth Bourne without Greengrass in the director's chair.
They do say, however, that the studio and the director could patch things up in a few months, and that it would probably behoove Universal to do so. We're told to expect an official announcement of the split in the trades soon.