Who says 2-D animation is dead?
Disney's The Princess and the Frog opened wide this past weekend to secure a top slot at the box office with an impressive $24.2 million. This raises its total take from limited engagements to $27 million.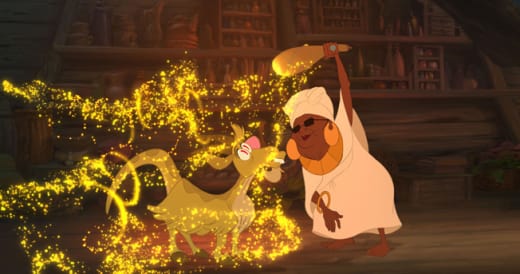 Coming in second, Sandra Bullock's The Blind Side dropped only 23 percent to pull in an additiona $15 million, raising its total to $150 million.
Clint Eastwood's Invictus landed the number 3 spot with about $8.6 million, and New Moon earned an additional $7.9 million. The Twilight sequel's total resides around $267 million.
And finally, Robert Zemeckis' A Christmas Carol rode another wave of holiday cheer at #5 with $6.8 million. The Jim Carrey animated version of the classic tale has earned about $124 million total.
Here's a breakdown of the top five:
The Princess and the Frog - $24,208,916
The Blind Side - $15,055,258
Invictus - $8,611,147
New Moon - $7,960,394
A Christmas Carol - $6,833,190