Disney/Pixar has been ramping up the Toy Story 3 machine lately, with a new photo of all the toys premiering just last week. Now, Pixar has unveiled another image from the film, this time depicting all the toys in an ominous cardboard box labeled "Sunnyside".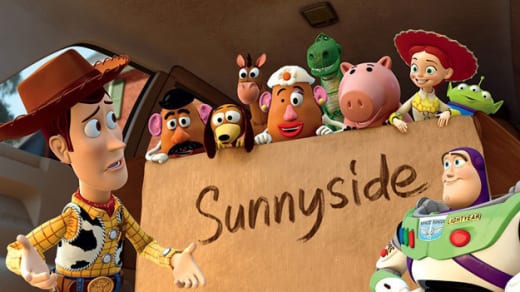 The toys don't look so happy here, and they have good reason. Their owner, Andy, is headed off to college, and they are being shipped to a day care center, where they will encounter unruly kids and a host of other toys, some of whom don't have the best of intentions.
Click the image to view a larger version and see the other Toy Story 3 photos in the gallery!
Toy Story 3 hits theaters on June 18, 2010.