The 67th Annual Golden Globe Awards have come and gone, but this is a year to remember. The winner for Best Picture in both the Drama and Comedy categories just so happen to be two of the highest grossing, crowd-pleasing films this year. When was the last time serious award winners lined up with the public opinion?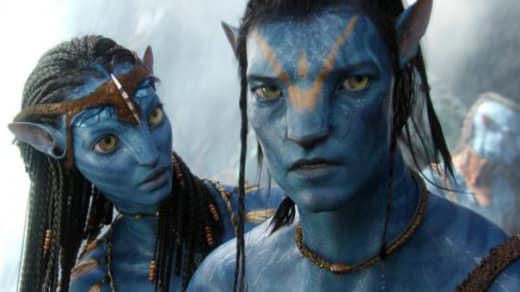 James Cameron's Avatar beat out The Hurt Locker, Inglourious Basterds, Precious and Up in the Air to take home the Golden Globe for Best Picture (Drama), while The Hangover nabbed the Golden Globe for Best Picture (Comedy or Musical). James Cameron had an extra special night, as he ended up taking home a second Globe for Best Director as well.
With wins so substantial, it's a safe bet that the Academy Awards could follow a similar pattern. At the very least, if Avatar isn't nominated in the same categories, it will be a shock. Meanwhile, Avatar continues to rake in the dough, garnering an additional $41.3 million. Will it ever end?
To celebrate Avatar's victory, be sure to peruse our Avatar pictures, Avatar videos or Avatar quotes galleries, and applaud The Hangover for a job well done by looking at our Hangover pictures and Hangover quotes!
Check out a complete list of movie winners below:
Best Motion Picture - Drama: Avatar
Best Performance by an Actress in a Motion Picture - Dram: Sandra Bullock, The Blind Side
Best Performance by an Actor in a Motion Picture - Drama: Jeff Bridges, Crazy Heart
Best Motion Picture - Comedy or Musical: The Hangover
Best Performance by an Actress in a Motion Picture - Comedy or Musical: Meryl Streep, Julie & Julia
Best Performance by an Actor in a Motion Picture - Comedy or Musical: Robert Downey Jr., Sherlock Holmes
Best Performance by an Actress in a Supporting Role in a Motion Picture: Mo'Nique, Precious
Best Performance by an Actor in a Supporting Role in a Motion Picture: Christoph Waltz, Inglourious Basterds
Best Director - Motion Picture: James Cameron, Avatar
Best Screenplay - Motion Picture: Jason Reitman and Sheldon Turner, Up in the Air