It's official: James Cameron has made the two highest worldwide grossing films of all time!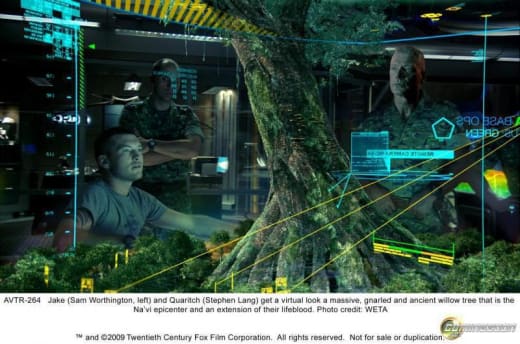 Avatar now sits behind only Titanic's record as the #1 film to have made the most money theatrically across the globe. Avatar's total box office take amounts to $1,135,383,229, which surpasses The Lord of the Rings: Return of the King's $1,119,110,941.
All this money after ony 20 days in theaters... it makes you wonder just how much more money the film could make theatrically and on home video. With Cameron being nominated for a DGA achievement award, you can almost hear him yelling, "I'm king of the world!"
You can celebrate the occasion yourself by perusing our collection of Avatar photos and Avatar quotes in the gallery!