Somehow, I don't think even the executives at 20th Century Fox saw this coming: Avatar has made over 1 billion dollars at the worldwide box office in only 17 days of release!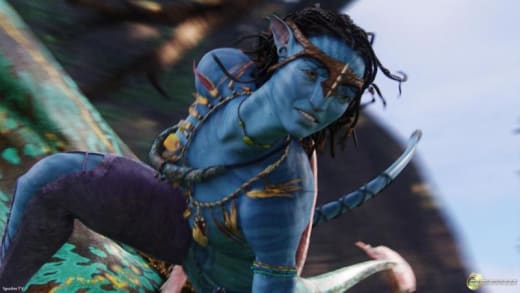 James Cameron's latest blockbuster also set a record for highest New Year's Day box office with $68.3 million, dropping only 10 percent since Christmas weekend. 
Avatar is vying for the highest grossing film of all time, as it currently holds the #4 spot, just behind Titanic, only after two weeks in theaters.
Also holding strong this past weekend was Guy Ritchie's Sherlock Holmes, with a respectable $38.4 million, only a 30 percent drop from its opening weekend.
Coming in third was Alvin and the Chipmunks: The Squeakquel with $36.6 million. The holiday season has been good to Fox, which distributes both The Squeakquel and Avatar.
Here's a quick breakdown of the top 5 at the box office this weekend:
Avatar - $68,300,000
Sherlock Holmes - $38,385,000
Alvin and the Chipmunks: The Squeakquel - $36,600,000
It's Complicated - $18,700,135
The Blind Side - $12,650,000