In the wake of yesterday's news of the collapse of Spider-Man 4, speculation has been buzzing around who will pick up the reigns of the franchise from director Sam Raimi.
Several big name directors have been tossed around, most surprisingly Michael Bay. Entertainment Weekly reports that Bay "previously expressed interest in taking over the Spider-Man franchise," and that Sony Pictures is "interested in a more gritty, contemporary redo of the series."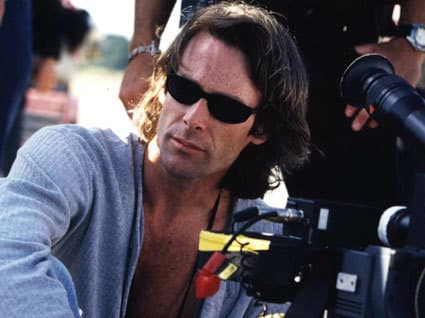 Now, don't get me wrong, Bay's a master of special effects and can blow stuff up better than anyone in Hollywood, but Spider-Man? I hardly think that Bay is the best choice for a "gritty" reboot of the franchise, as he's best known for super-glossy cinematography, super-cheesy acting, and ridiculously unrealistic explosions. In short, everything Spider-Man shouldn't be.
Thankfully, there are options. (500) Days of Summer director Marc Webb was also mentioned, as well as Seabiscuit's Gary Ross, who worked on the Spider-Man 4 script, and was attached to the Vemon spin-off.
But the best bet for the franchise, and perhaps the biggest long shot, is James Cameron. Cameron's name immediately popped up around the internet as a candidate following yesterday's announcement, citing the fact that Cameron had intended to tackle Spider-Man in the late 90's, but scrapped it due to inadequate technology.
But what's Raimi to do? Well, speculation is that he'll finally get to concentrate on that World of Warcraft movie he's been talking about doing for a while now...