Deadline Hollywood Daily is reporting that 20th Century Fox has bested five other studios in a bidding war to distribute Robert Rodriguez' Machete, a feature-length extrapolation of the fake trailer Rodriguez made for the 2007 release of Grindhouse.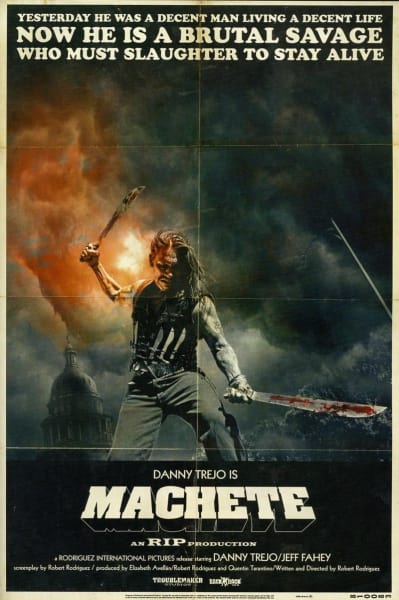 Apparently, the six studios involved in the bid were shown 15 to 30 minutes of footage from the film, the price starting at $9 million with a healthy profit sharing from the theatrical and back-end grosses. Fox's win is significant in the fact that they're due to release Rodriguez' Predators, a restart of the Predator franchise, this July, which would suggest the studio is cultivating a relationship with the filmmaker.
To get your own taste of Machete before it hits theaters on April 16, check out the Machete trailer in our video gallery!