Sources at MarketSaw are reporting that Ivan Reitman's third installment of the Ghostbusters franchise is proceeding as planned... but in 3-D!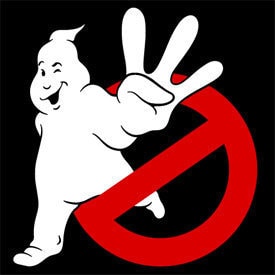 Clearly, Avatar has tipped the scales when it comes to stereoscopic filmed entertainment, and every other studio in town is clamoring to catch up to what James Cameron has done. Every major studio seems to be picking up on the 3-D releases, from Disney's Alice in Wonderland and Tron Legacy, to Sony's new Spider-Man reboot. Many studios are making last-minute choices to convert or add 3-D to some of their more immediate releases, like Warner Bros. with Clash of the Titans.
Either way, this isn't an official announcement, but you can probably put money down that we'll see our favorite paranormal investigators in 3-D. It just makes sense, what with all the slimers and marshmallow men.